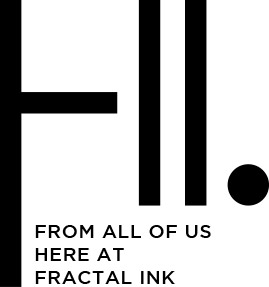 They are the creative pulse of the studio.
Their favourite things, their pet peeves – all presented so you can get to know them better.
The 100+ team at Fractal Ink is the life blood of the studio. Creative, fun, hardworking, loud and boisterous, focused, gluttons… so many adjectives to describe this team, and all of them true!
These are a hand-picked bunch – picked for their creative spark, their ambition to learn and grow, their spirit of collaboration and their willingness to go above and beyond to deliver.
akashnarayan potty

interface developer

anjani soni

ux designer

ankita rajapure

senior design lead

anuja thakur

design lead

anusha mallesh

senior designer

arjit bhagat

motion graphic designer

arjun gupta

ux lead

ashley gracias

design lead

avid kadam

ux designer

anjali bansal

ux designer

anushka kulkarni

creative designer

bhavesh medhekar

senior interface developer

darshan shah

interface developer

deepika savla

creative designer

disha shah

senior ux designer

dixita patel

senior ux designer

hardi pithva

lead ux design

imran lakhani

interface developer

janmejay poddar

ux designer

kiran wathare

senior executive finance

komal agrawal

ux designer

krutika shroff

lead ux design

manasi bahutule

creative designer

mansi ghuwalewala

senior ux designer

miti kotak

ux designer

nainika naik

senior ux designer

nehal tiwari

lead ux design

nilesh vishwasrao

senior interface developer

nimesh ravani

creative designer

nayana nargir

senior ux designer

paresh salvi

senior interface developer

parichay sood

animator

parth kinagi

senior designer

paul nadar

it executive

prachi taralkar

interface developer

prateek bandyopadhyay

ui designer

priti ranka

senior ux designer

priyanka bandivadekar

ui designer

raj chourasiya

design lead

rasika gawand

senior creative designer

riddhi shah

senior creative designer

ritesh jadhav

creative designer

roop bhati

creative designer

rhea nambiar

ux designer

richa gupta

ux lead

rucha vakhariya

ux lead

sania shaikh

project manager

shreshthi verma

lead ux design

shailvi shah

lead designer

shamal mhatre

senior creative designer

sharanya krishnan

content writer

shashank patil

design lead

siddhi gavde

lead ux design

shubhangi singh

ui designer

sneha singh

ui designer

santosh dawange

interface developer

terell gonsalves

creative designer

trisha chowdhury

business operations manager

vainavi valia

creative designer

vikram shetty

project manager

vivek sagale

ux lead

yogesh horamble

interface developer